A young lady whose identity remains unknown from suffering a mysterious lose of body mass to bony flesh after allegedly alighting a car in Ajah, Lagos.
An eye witness opined that the incident could be a ritual case, as the victim could no longer walk, and in addition, her body parts were also peeling and falling off.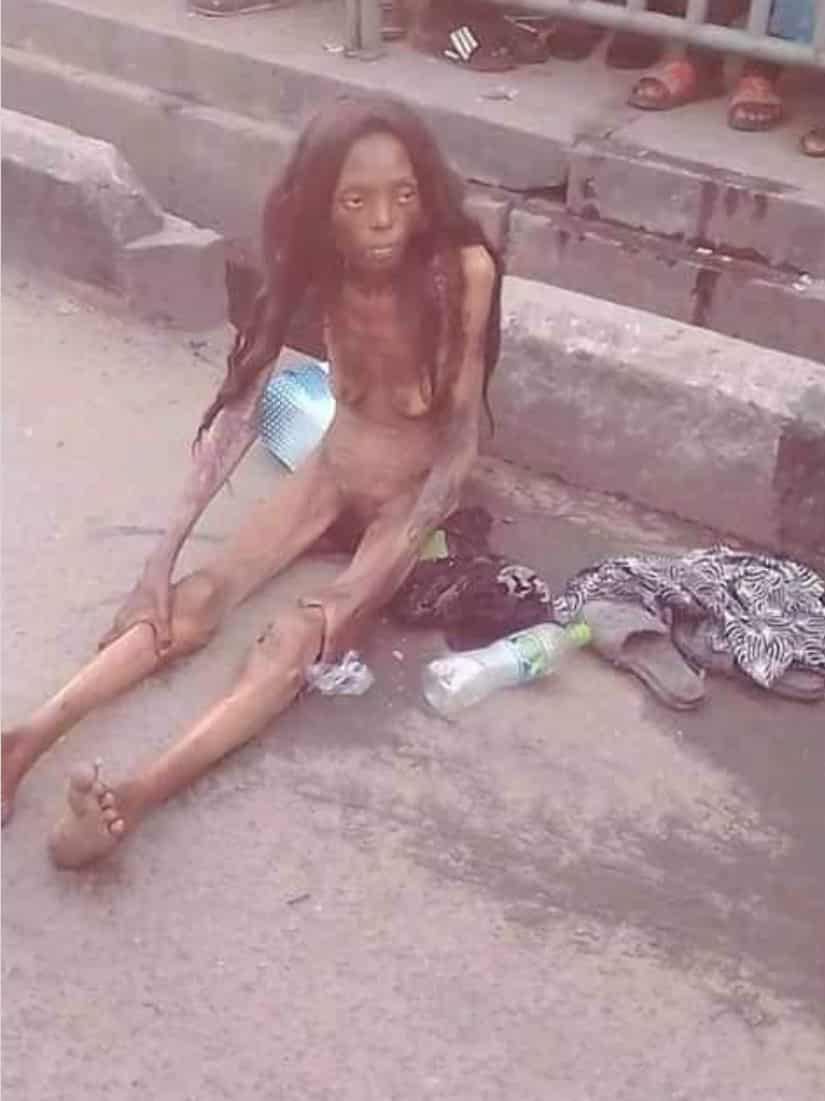 Reports also have it that the victim who became dumb after alighting from the car, just stood at a place, rolling her hair and looking at people's faces.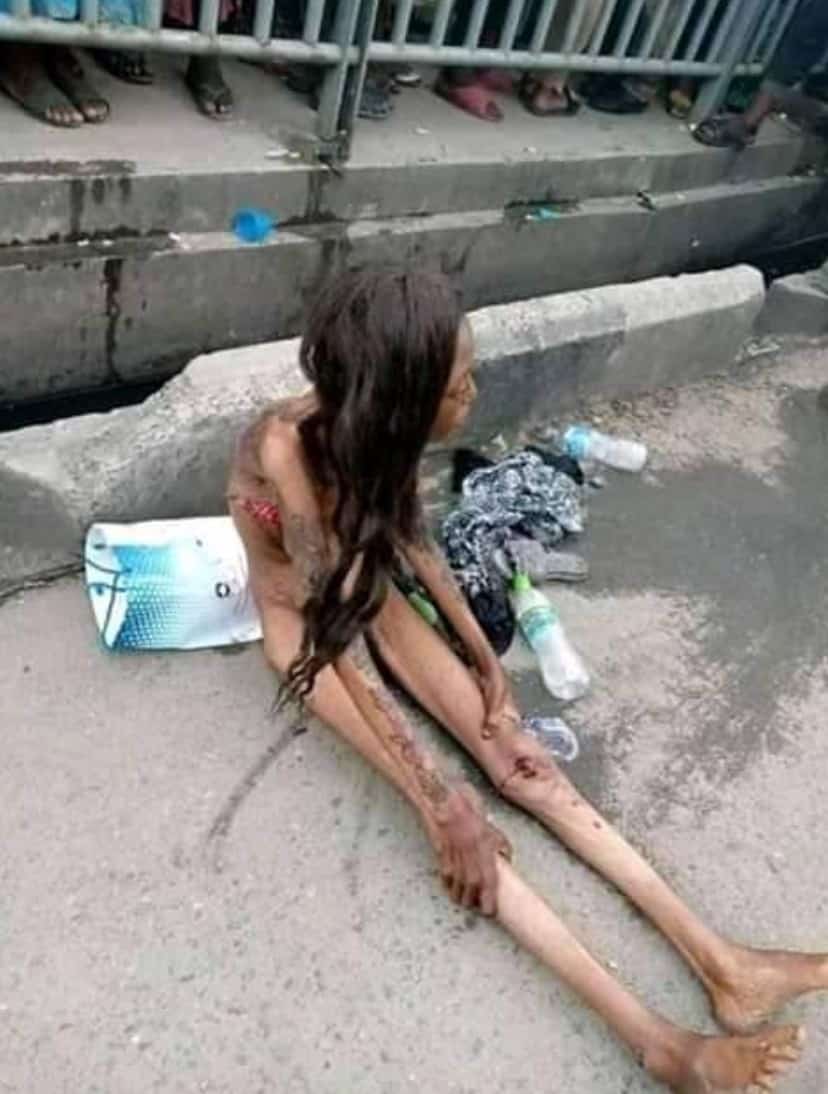 This sad incident has instilled fear in the minds of the residents, as such a scenario is hardly witnessed in the area.
The details of the victim, and the owner of the car which she alighted from is still under investigation at the time of filing this report. More details later.
Watch the video below;